XBox Motion Feedback Prototype - 2012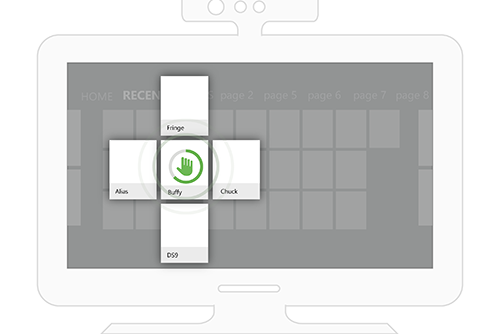 IxD created for a the long list zoom experience deliverables.
Along with visual UX explorations, many other explorations involved refining and stabalizing the air gesture movement input from the MSR research work.
For XBox 360 and XBox One, I designed and developed many prototypes for long list navigation. The video above shows an approach using fish-eye zooming and sub selection within a field of 80+ tiles.