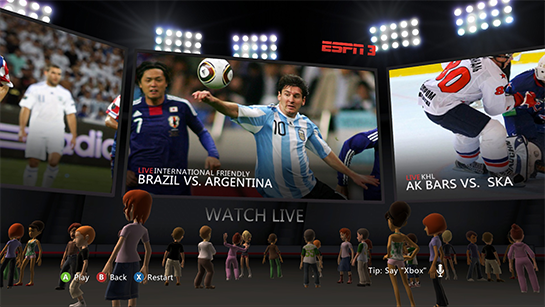 A 5 HD-Screen Jumbotron shipped for on the ESPN. Getting the above view up to XBox performance standards was tough work.
XBox ESPN Design. This video was made on a debug build and the UI is driven my code - 2012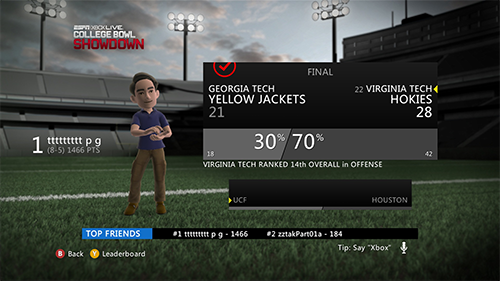 SDET testing and security feature coding on a fantasy football game called Pickem.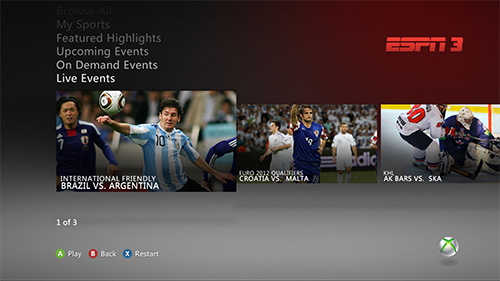 Standard Moby UX with ESPN skin. My testing tools found many memory leaks, glitches and hitches on the Moby experience. Some bugs, like those found in video streaming hitches, went all the way back to Windows code.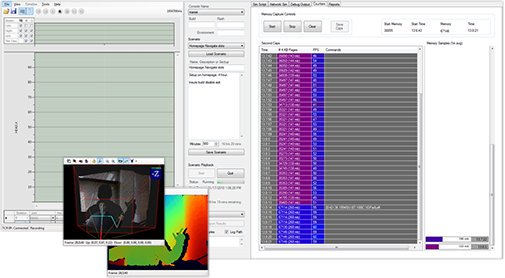 XBox and Kinect UX Testing Components. Above are a crude gathering of some of the custom tools I built or added to, including Kinect Studio.
This deck represents experiences I had testing and doing feature development on Air Gesture and performance on for the ESPN feature (code-based testing). Initially. coming into XBox, I created code-based components which could both automated user tests of the UI for demonstration, as well as put stress on the system to test performance. I also helped create A/B UI testing infrastructure for XBox Beta and Live environments.