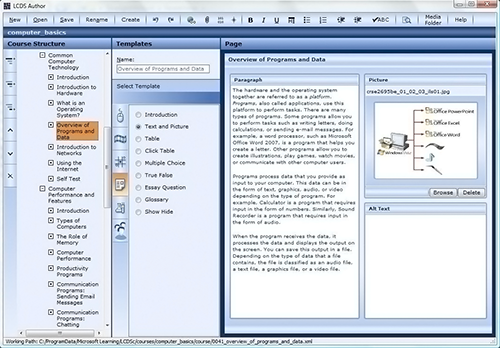 Microsoft.com. Developer for Learning Content Development System (LCDS) and authoring tool for the sibling LMS - 2002/3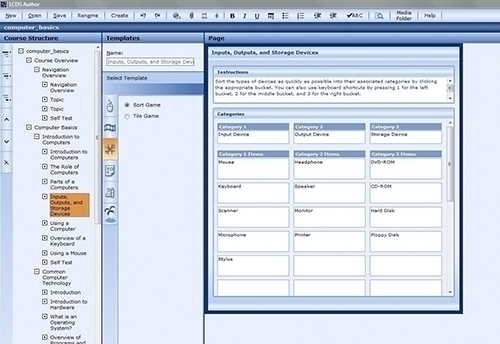 LCDS was a front end authoring system for a Learning Content Management System (LCMS). In conjunction with the LMS content viewer I also created (with Brian T.), it rounded out educational training authoring offers.
Microsoft.com. LCDS authoring environment - 2002/3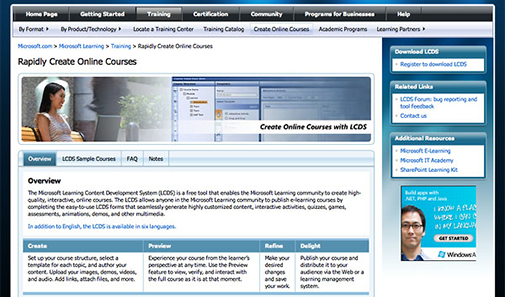 Design and developed pages fo Microsoft.com online site for Learning Content Management System (LCDS) - 2002/3
The LCDS was a popular download on microsoft.com. I've done design and development on this tool for authoring and viewing UX as well as content and game experiences within it. 2002/3.