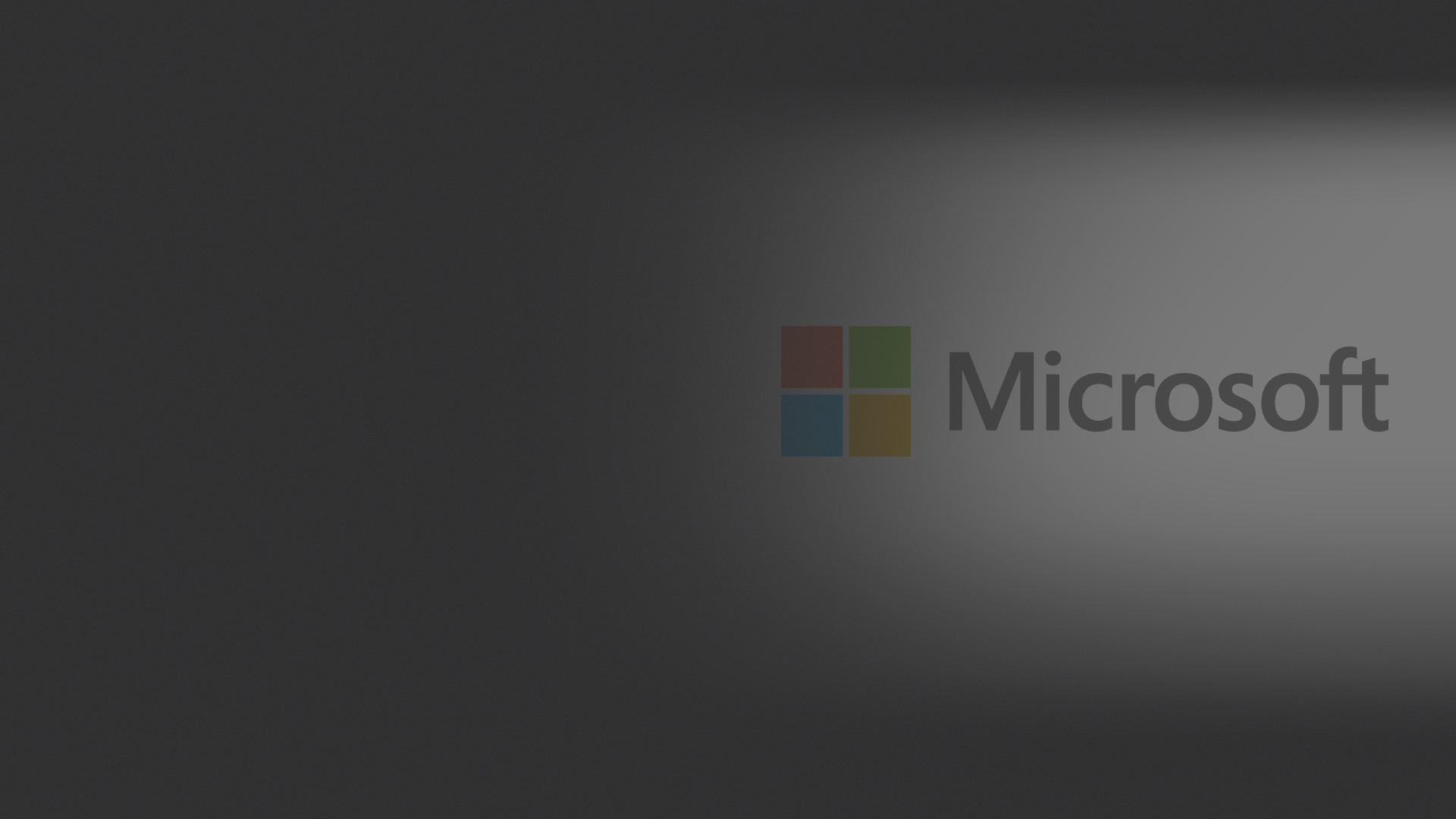 Microsoft OneApp was a program sponsored by the Unlimited Potential (UP) group inside Microsoft. In my project, we used this platform in combination with Microsoft Azure AppFabric to produce a lightweight LMS (Learning Management System) to be used by K12 students and educators. I designed the user experience as well as developed the content authoring system. OneApp was initially introduced into the South African market.
www.microsoftelearning.com
Quick Start Guide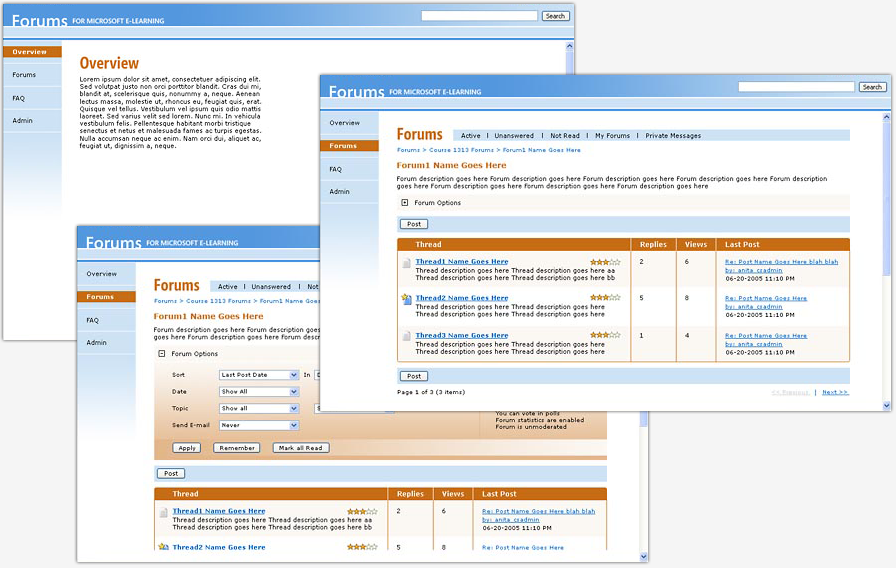 The Learning Content Viewer was used for presenting most of the e-Learning content from Microsoft and partners in both online and offline more. Online was part of the Microsoft.com UX. Many of the view components are also used with Windows XP Starter Edition, the biggest global rollout of Windows to date, to support viewing and reading of content. There's usually trial content available on www.microsoftelearning.com.
Myself, and a developer initially created first UX based on eBook viewed I worked on with supported using XML and XSLT to present HTML/CSS content. The UX supported content and navigation experiences, interactive content types (dhtml and silverlight based types), search engine, notes, branding/skinning features, and more. Most features are build in DHTML and javascript. During this time the UX and Dev team grew from 2 to 15 people.
Development acitivites included navigation, notetaking, content layout including BIDI, as well as full-text search and indexing engine supporting Latin, Han, and Arabic languages (nearly all languages) and been used in products covering 40+ languages. 2002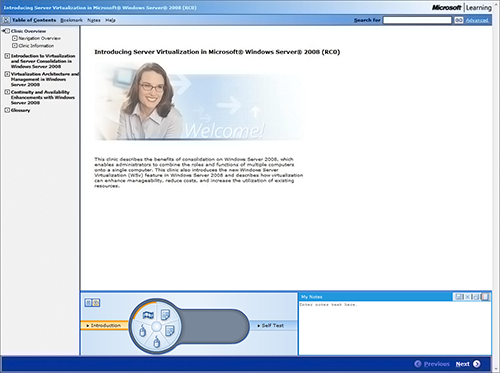 Microsoft.com. LMS Content Viewer - 1999/2000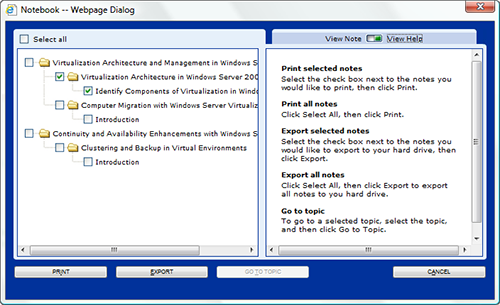 Above the Notes Feature. Along with another developer, Brian Telnes, I created the primiary content viewer and framework for all digital training offers from Microsoft for many years.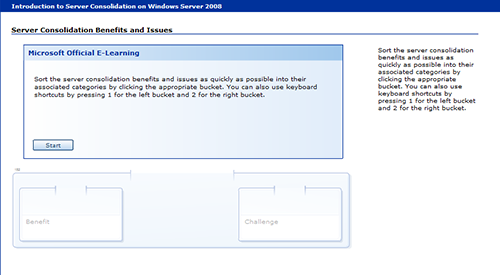 Above Sort Game. The viewer team expanded over a 5 year period to be enhanced with all sorts of new training interactions including games.
Microsoft Learning Training Viewer - 1999-2001
Microsoft Learning Training Viewer - 1999-2001
Microsoft Learning Content Type Prototypes - 1999-2001
Microsoft Learning Content Type Prototypes - 1999-2001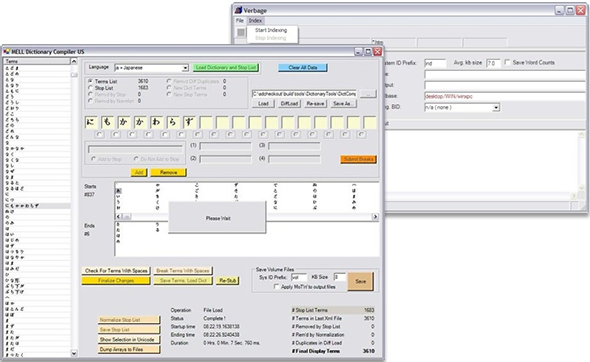 Microsoft Learning Search and Indexing System - 1999-2001