AT&T was always looking for ways to increase data usage on thier cellular network. There were a few projects which were born from this direction: Plenti, Sponsored Data, and Data Perks. I got to work on a few aspects of each of these projects, but mainly, I worked on the design of Data Perks.
The business found a partner, Aquto, who had a platform which allowed customers to earning extra data. Customers found this attractive because, instead of turning off thier cellular data, they could get and use more. I started working with the Kickbit team on concepts for an AT&T UX which would integrate into the AT&T monthly reoccuring plan systems.
I worked on interaction, research, motion, and visual design from end-to-end for the first and second release of the app with a team of 5 designers and 2 writers.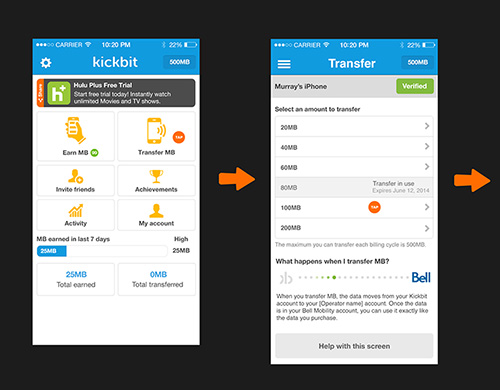 1. Reviewed the Aquoto design proposal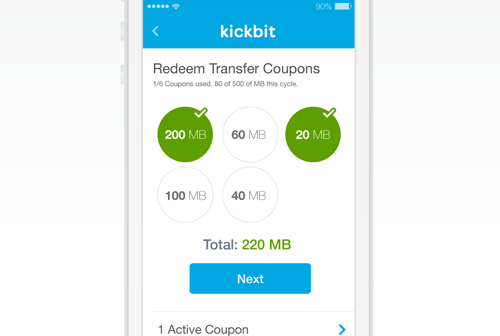 2. Refined the Aquto work to help support the IT "SOC-codes" requirement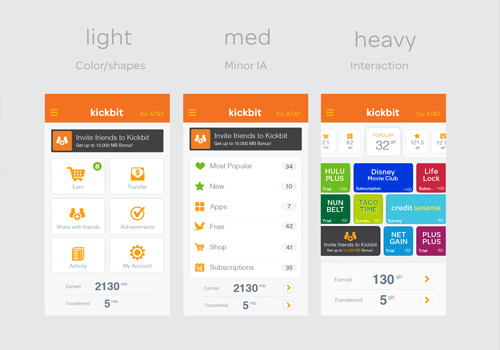 3. Product team first engadgement
4. Create a more detailed approach video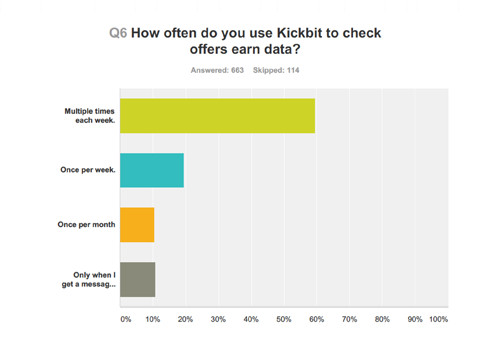 5. Reviewed Kickbit pay-per-use survey results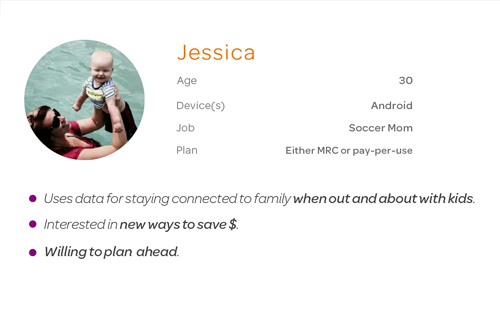 6. Researched, and validated user types and goals comparing survey response details to user feedback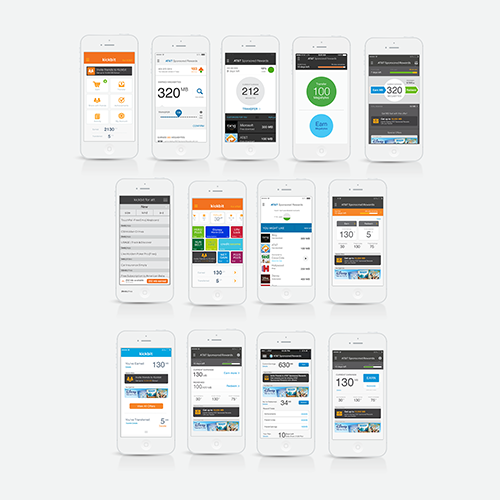 7. Many dashboard IA explorations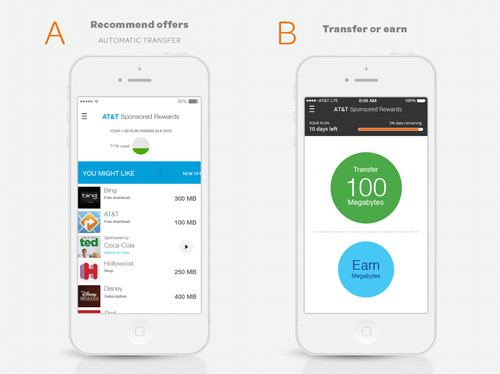 8. Prepared two dashboard approaches based on user and SOC/IT goals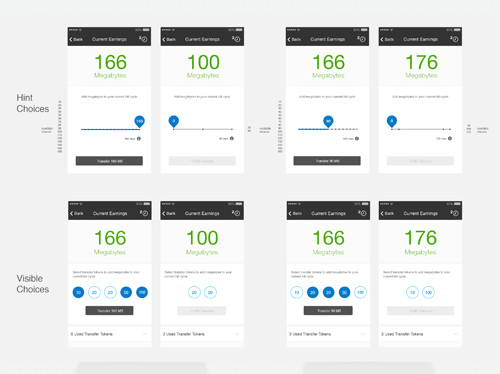 9. Investigated options for simplifying SOC-codes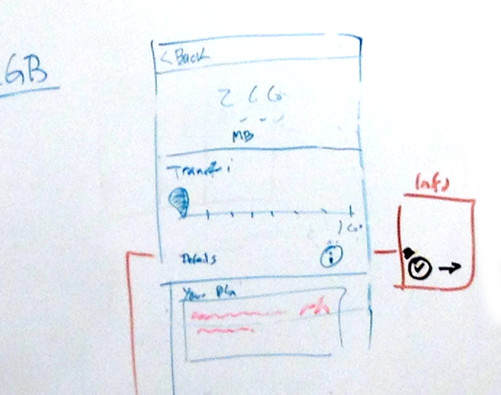 10. Lead onsite working sessions, presented SOC and dashboard solutions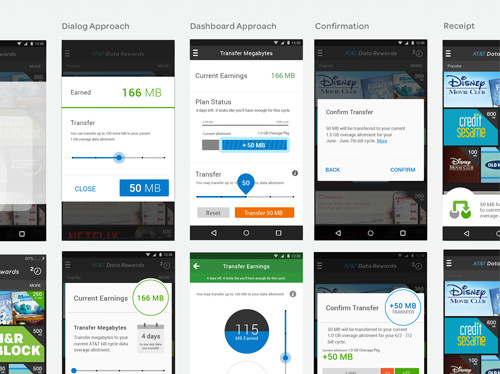 11. Refined the transfer IA through iteration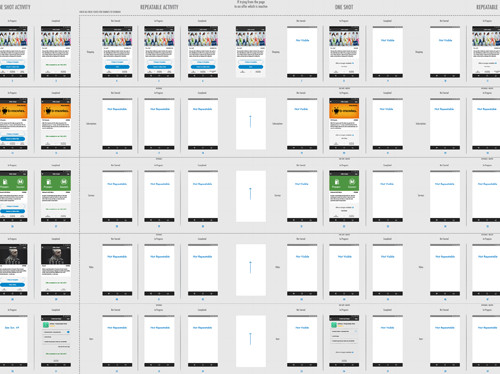 12. Once we had an approach for a page, we did grid exercises for the complex pages to test/refine them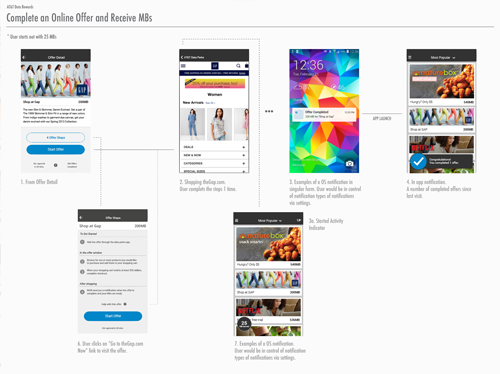 13. We integrated the tested pages into the wireframes and reviewed each flow with stakeholders one-by-one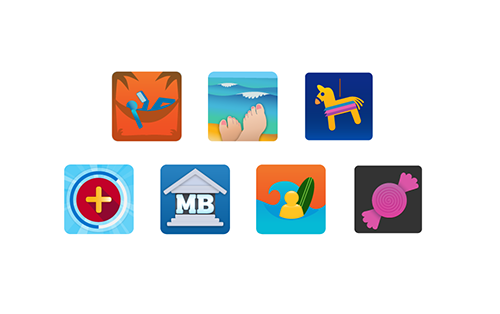 14. Created icon concepts to marry with naming excersizes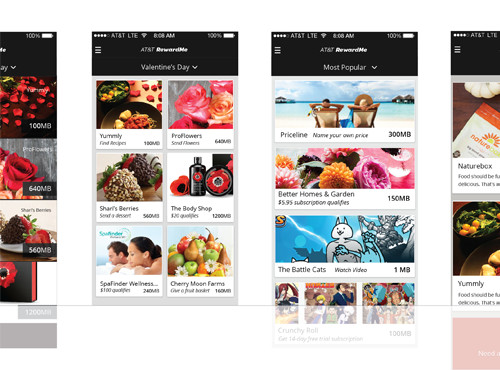 15. Everyone did lots of chome visual explorations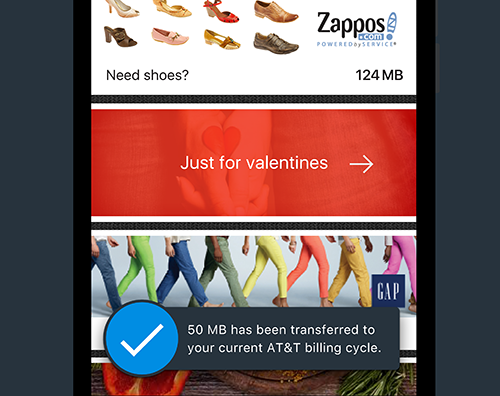 16. I worked on visual passes
17. Created motion designs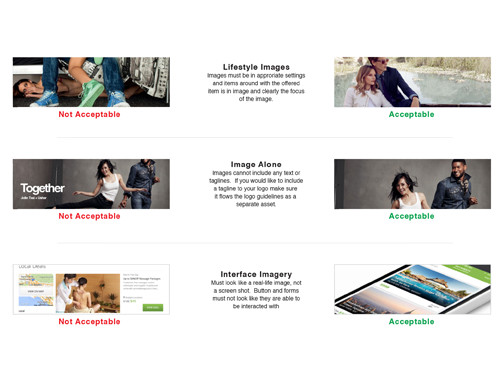 18. Created content authoring reference sheets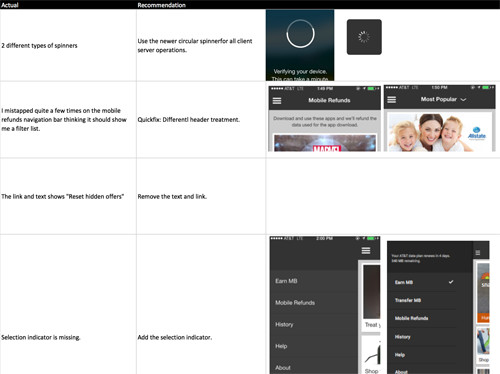 19. Provided low-fi build review feedback - excel handoff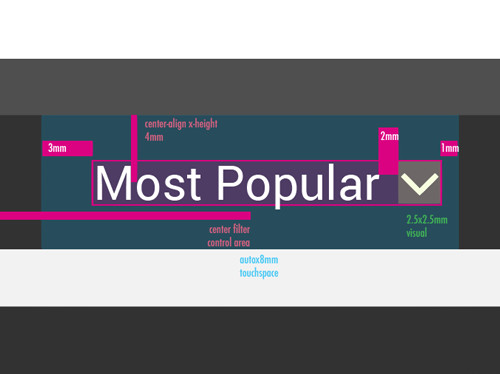 20. Aquto had a designer on there side, I would send him any corrections one-by-one with items needing redline type detail.
21. A section of the post-release usability study done at AT&T usability labs
Data Perks is available for Android and iPhone.
ON GOOGLE PLAY
ON APP STORE