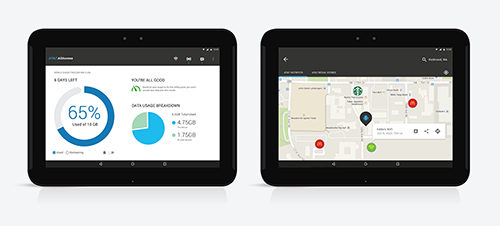 Demand for cellular data access on tablets is growing, so AT&T AllAccess was created as a set of tools to allow customers to sign up for access, find wifi hotspots, monitor the devices data use, and allow a tablet to be used as a mobile hotspot.
Our design team as approached to create a new "Lollipop" version of AllAccess. Other goals included adding a handset version, treatments for rollover data, and expand monitoring to every device on the data plan, and to include device management controls.
I worked on the Lollypop update in the visual and interaction design exploration roles. I created concepts such as the donut for monitoring and alerting, widget concepts, hotspot finder, notifications, overall app navigation, device management controls, helped with redlines, and created the usability test demos. I also help with concepts for a Windows. As of August 2016, they we are still working with the dev vendor to get the layout issues corrected.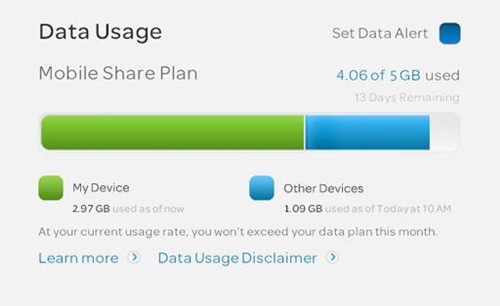 Original Design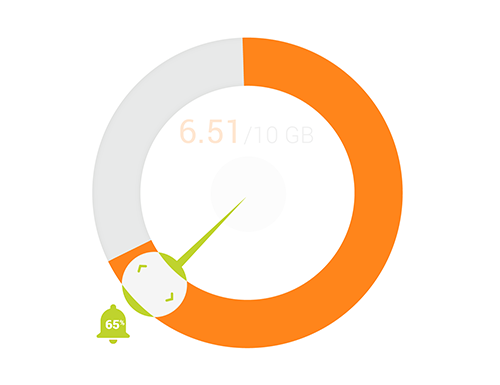 Created a donut concept for setting alerts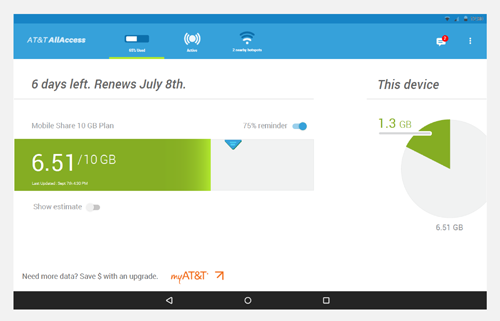 AT&T AllAccess Early Concept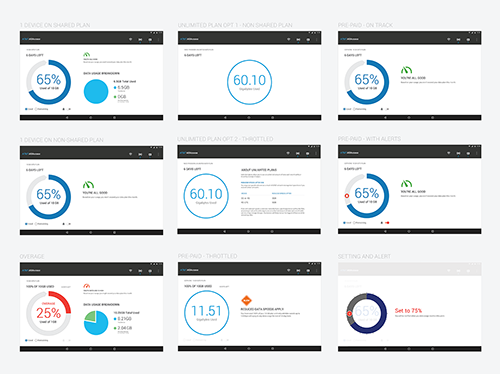 AT&T All Access Dashboard States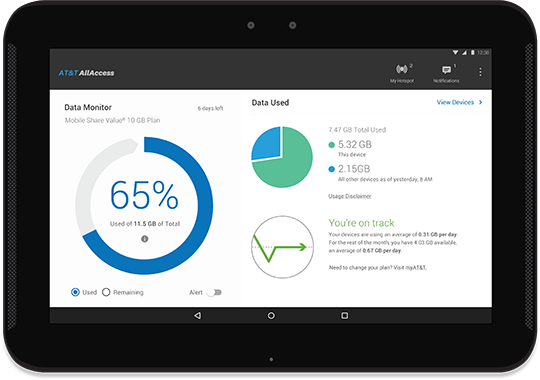 ClICK-THRU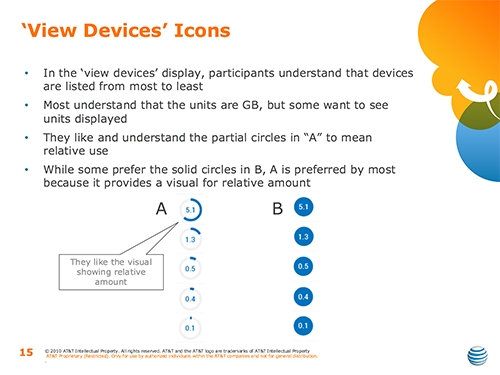 AT&T All Access Usability Study Rollup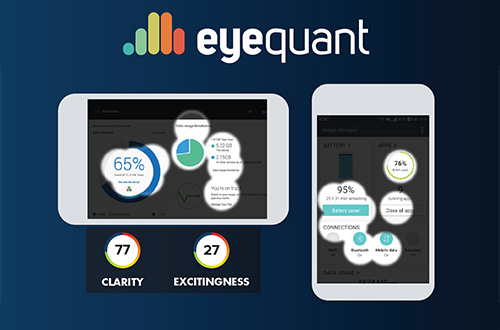 AT&T All Access Eye Tracking Study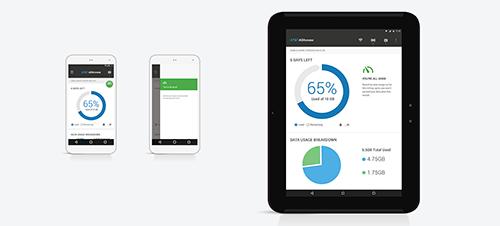 AT&T All Access Responsive Design Elements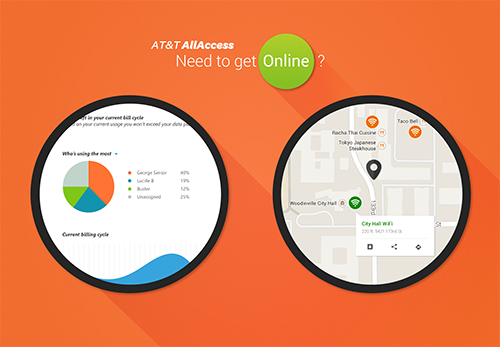 AT&T All Access Design Concepts for Windows 10
AT&T AllAccess is pre-installed on android devices. An alternate version is also available as a standalone download app.
ON GOOGLE PLAY